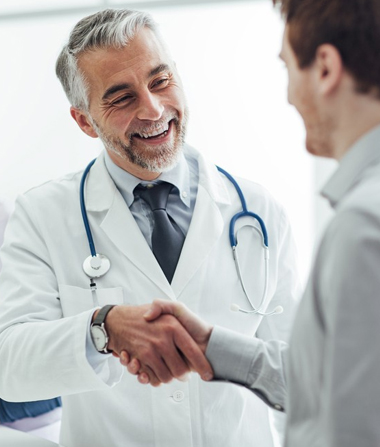 The Cardiovascular field is one of the fastest-growing areas in medicine with new devices and drugs introduced with promising results to enhance a patients quality of life and change the outcomes. Interventional cardiology is currently in major focus in all cardiology meetings and seminars. The role of coronary artery bypass surgery (CABG) and Percutaneous Transluminal Coronary Angioplasty (PTCA) in acute coronary syndrome is well established. In stable patients, these highly invasive procedures role in reducing mortality is still not well established and still under investigation. Some recent major trials like Clinical Outcomes Utilizing Revascularization and Aggressive Drug Evaluation (COURAGE) and Bypass Angioplasty Revascularization Investigation Type 2 diabetes ( BARI 2D) randomized trials fail to establish reduction of overall mortality and myocardial infarction through these invasive treatments. To add to the surprise recent ORBITA trial, which is a double-blinded randomized study showed in stable patients, PTCA did not improve exercise time, chest pain or quality of life when compared to the placebo group. This lacuna in cardiovascular disease management is now well studied with these multiple clinical trials. So, globally, there is a need for a safe, effective treatment for stable coronary artery disease patients.
This scenario has prompted us to bring treatments like Enhanced External Counter pulsation (EECP) / External Counter pulsation (ECP), which is a non-invasive day care procedure, safe and effective method to promote angiogenesis should be brought to the attention of patients, general physicians, and policymakers. This technology is beneficial to help many patients to improve the quality of life without having to undergo elective Percutaneous coronary angioplasty (PTCA) or coronary artery bypass surgery (CABG) in carefully selected patients.
Currently, the United States Food and Drug Administration (US FDA) cleared EECP as a Class II device for the treatment of refractory angina pectoris, and all other diseases including myocardial infarction, cardiogenic shock, and congestive heart failure as Class III device. The Centers for Medicare and Medicaid Services (CMS) in the US also approved EECP for national reimbursement coverage for the treatment of refractory angina patients in 2000. The American College of Cardiology (ACC) and the American Heart Association (AHA) in its ACC/AHA 2002 Guideline Update for the Management of Patients with Chronic Stable Angina included EECP therapy with a IIb Class of recommendation for the treatment of patients with refractory angina not amenable to medical therapy or revascularization.
The ACCF/AHA 2012 Guideline for the Diagnosis and Management of Patients with Stable Ischemic Heart Disease, EECP therapy retained the same IIb rating. Recently, the European Society of Cardiology (ESC) released the ESC 2013 Guidelines on the Management of Stable Coronary Artery Disease. ECP was included in the Guideline with a IIa Class of Recommendation, signifying that the weight of evidence and level of opinion are in favour of using EECP for patients suffering refractory angina.
In 2013 the AHA and ASA (American Stroke Association), in their Guidelines for the Early Management of Patients with Acute Ischemic Stroke, listed EECP therapy as a method for augmenting cerebral blood flow with a Class IIb recommendation.
All these recommendations have made EECP a useful tool in managing cardiovascular disease, including stroke and other vascular diseases. Our International cardiology EECP society ( ICES ) is formed to monitor and help counter pulsation centers to maintain high-quality treatment delivery through the systematic training of the nurses and physicians. The organization also assist in clinical research in this area to widen the indication of EECP treatment.