Kilpauk Government Medical College, one of the prestigious teaching institutes of the TamilNadu government, conducted a seminar on the "Role of EECP in Clinical cardiology" for Postgraduate students of medicine. The workshop was held on 24th Dec 2019 at the medical college conference hall.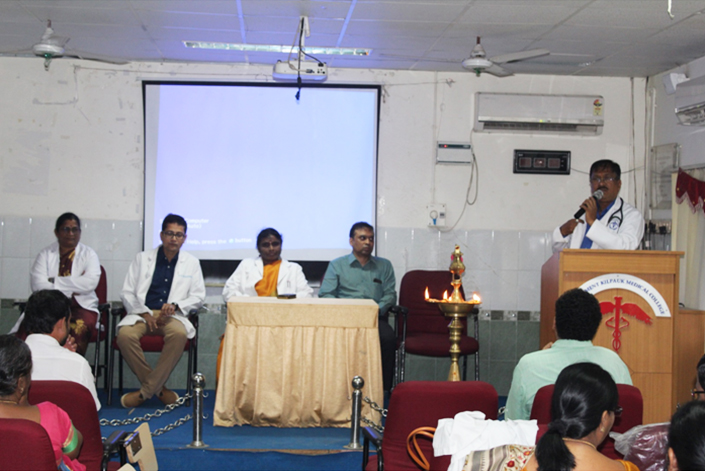 [Prof. Dr. K.V.Rajalakshmi MD General Medicine HOD, DR. Balaraman MD DM (Nephrology) Medical Superantent Dr.K. Vasantha Mani MD DGO MNAMS (DEAN),Dr.S.Ramasamy,(Ph.D),FCCP,FACC,prof. Dr.K.E. Govindarajulu MD General Medicine]
Dr.S.Ramasamy President of the International cardiology EECP/ECP society, was invited for the presentation. The seminar covered the topic of patient selection criteria for EECP treatment, Insurance documentation, and the role of EECP in refractory angina and Heart failure patients. A discussion on the recently published ISCHEMIA trial was debated with Internal Medicine professors and cardiologists.
The Seminar Chief guestDr.K.Vasantha Mani Dean Kilpauk Government Medical College, felicitated Dr.S.Ramasamy. Prof and Head of the Department of Medicine Dr. Rajalakshmi Inaugurated the Medical seminar on EECP treatment. Medical Superintendent and Head of Department of Nephrology Prof Dr. Balaraman spoke of Patient care in Government Hospitals and proposals to increase the postgraduate seats. The meeting was attended by the cardiology, medicine, and Nephrology department.
At the end of the meeting, it is proposed that Internal Medicine ICU in charge, and Postgraduate will actively participate in patient selection for EECP treatment with the cardiology department.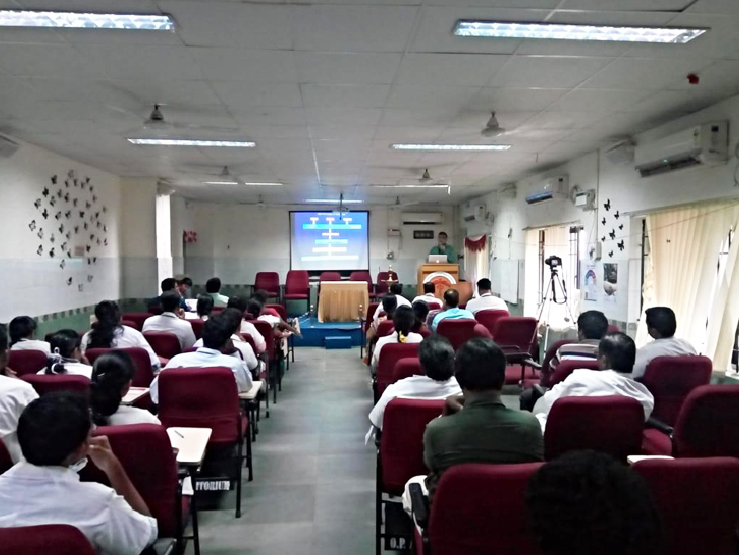 [Dr.S.Ramasamy President of International Cardiology EECP/ECP Society (ICES) conducting EECP education program for Kilpauk Government Medical College Postgraduates]
[Prof Dr. K.V.Vasantha Mani Dean of Kilpauk Medical College Felicitating Dr.S.Ramasamy President of International Cardiology EECP /ECP Society (ICES).]